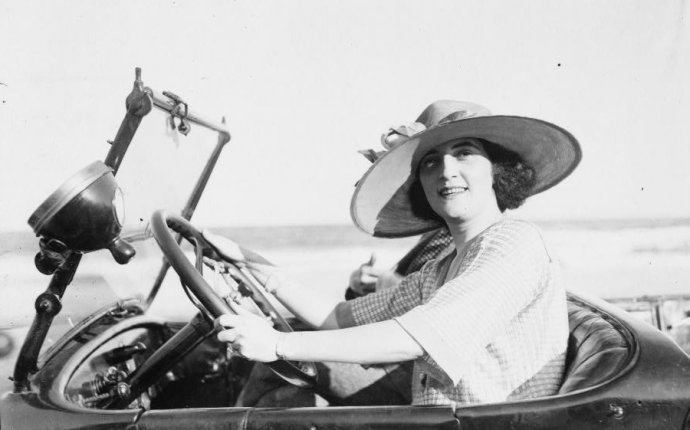 Famous Girls Race Car Drivers
At 19, she was the youngest driver at the time to compete in an IRL race (Texas, 1999) and has the most Indianapolis 500 starts (8) by a female driver. We talk with the 29-year-old racer.
C/D: Growing up in Ohio, as an only child, you began racing quarter-midgets at age five and never stopped. What drew you to racing?
SF: It's pretty much all I knew. My parents raced, my uncle George and uncle Charlie are still into sprint-car racing—it's just something that our family does.
C/D: Before moving to the big leagues, you raced in a variety of tough short-track series, ranging from the World of Outlaws sprint cars to USAC midgets. October 17 is your 10th anniversary racing Indy cars, beginning with your start in 1999 in a cobbled-together Team Pelfrey car at the season-ender at Texas Motor Speedway. You qualified 17th at something over 213 mph and finished 25th after the engine gave up on lap 66. Not the easiest way to start your Indy Racing League career.
SF: That car was partly built in our midget shop in Ohio. My dad and I did a lot of the work, and there are some pretty funny pictures of me putting an undertray on the chassis. It was tough.
C/D: The first couple of years, your team had virtually no money for testing, so you were tossed into the deep end of the pool.
SF: I made a lot of rookie mistakes on track during the races, and other people had a chance to make their mistakes during tests, but I learned a lot from that. I had to react quickly because I was under that pressure. Running sprint cars with the World of Outlaws at 15 is good training for that sort of atmosphere.
C/D: Car and Driver was at your first IRL race in 1999, and we published a story titled "Can This Little Girl Help Save the IRL?" There's no denying that you, Danica Patrick, and Milka Duno have brought the series an enormous amount of publicity. But unlike them, you seem more like a race-car driver who happens to be female rather than a female who happens to be a race-car driver.
SF: Funny you'd say that. Personally, growing up racing on dirt tracks against guys like Steve Kinser, it changes how you look at your brand. I just focus on what I'm doing and being the girl next door.
C/D: So you, Danica, and Milka get along?
SF: Um, we don't go bowling. But I respect them. They both have different platforms, different visions.
C/D: And they've both had solid sponsors and haven't had the struggle in the IRL you've had in the last 10 years in finding backing and teams to drive for.
SF: True, I guess, but I'm not resentful. There are only a couple of successful driver/owners at this level of racing, so I'm pretty happy to be where I am. Looking back at all the struggles I've had to go through, it's worth it. Because right now, I'm the happiest I've ever been in my career.
C/D: For late 2005, and all the 2006 season, you left open-wheel racing to join Richard Childress's NASCAR driver-development program, competing in what is now the NASCAR Camping World West Series. You were rookie of the year in 2006 and had four top-10 finishes. Did that experience go like you'd hoped?
SF: No. If it did, I'd probably be in the ­NASCAR Nationwide Series right now. You can't just jump into a stock car and expect to perform at the top. I could name a whole slew of open-wheel drivers who haven't been able to do it.
C/D: There's a lot of talk about Danica possibly moving straight into NASCAR's top series. That would be difficult, wouldn't it?
SF: It's a very tough world—you sort of have to grow up driving cars that have those characteristics. To go from a rear-engine car to a front-engine car is a pretty big learning curve.
C/D: You married Andy O'Gara in 2007, and he's now your crew chief, but he used to be the front-tire changer for the team you drove for. Didn't you run over him once during a pit stop?
SF: Yes. At least he's the only guy I've ever run over.
C/D: What would you have done differently?
SF: If I had known I was going Indy-car racing, I probably would have done some road-course stuff. Running the midgets and the sprint cars was great—it taught me a lot of the finesse that a lot of other drivers don't have on the ovals—but on the road courses, I've had to play catch-up. You can teach an old dog new tricks, but it's tough. But I wouldn't have given up anything that I did do, because it taught me a lot that has served me well.
Source: www.caranddriver.com