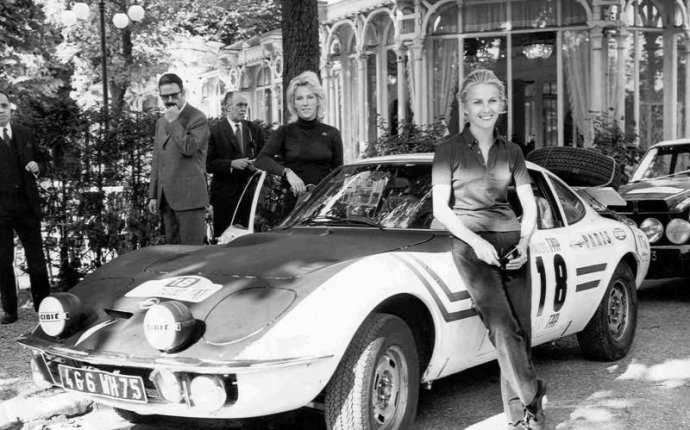 Famous Female Race Car drivers
Leilani Münter is a biology graduate, professional race car driver and environmental activist. Discovery's Planet Green named her the #1 eco athlete in the world, ELLE Magazine awarded her their Genius Award and Sports Illustrated named her one of the top ten female race car drivers in the world. Leilani is an advocate for solar power, electric cars, plant-based diet and animal rights. Leilani is active in lobbying for these causes in Washington, DC and beyond. She has been a guest at The White House and the United Nations in Geneva.
Since 2007, Leilani has been adopting an acre of rainforest for every race she runs. She uses her race car to get environmental message in front of the 75 million race fans in the USA. Her race cars have carried messages about renewable energy from wind and solar power in addition to clean energy legislation. Leilani has also been active in the effort to end cetacean captivity and has run the documentaries The Cove and Blackfish on her race cars. She has raced both open wheel cars (Indy Pro Series) and stock cars (NASCAR, ARCA). Leilani has recorded 9 top five and 19 top ten finishes in 50 starts.
Leilani is on the board of the Oceanic Preservation Society, a non-profit that creates film, photography and media, inspiring people to save the oceans. They won the Academy Award for their first documentary The Cove and Leilani is featured in their 2015 documentary Racing Extinction. Leilani is also an Ambassador for Ric O'Barry's Dolphin Project, and organization she has been volunteering for since 2010. She also sits on the board of advisors of The Solutions Project, a non-profit organization dedicated to accelerating the transition to 100% renewable energy.
Leilani is vegan. Her personal car is an electric Tesla Model S. Her home features solar panels, a 550 gallon rainwater collection system, solar and LED lighting, and a vegetable garden.
Leilani's motto is: Never underestimate a vegan hippie chick with a race car.
Early Years and Education
Leilani was born on February 18, 1974 in Rochester, Minnesota. Her mother, a nurse, was born in Hawaii and her father, a doctor, was born in Germany. She has three older sisters - Svenja, Nicolette, and Natascha. Natascha is married to Grateful Dead guitarist and singer Bob Weir, so Grateful Dead shows were a constant in Leilani's life from a young age.
Leilani excelled in science and earned a Presidential Academic Fitness Award in high school, graduating with a 4.0 GPA. While still in high school, she became a PADI certified scuba diver, a hobby she continues to this day. Leilani earned her degree in biology from the University of California in San Diego She specialized in ecology, behavior and evolution. She was also a teacher assistant in cellular and developmental biology.
While earning her degree in biology, she worked as a volunteer at a wildlife rescue and rehabilitation center. An animal rights activist, Leilani has been a vegetarian for most of her life and became vegan in 2011. After college, Leilani worked as a photo and stunt double for actress Catherine Zeta-Jones. She used the money she made from working on the movies Traffic and America's Sweethearts to put herself through racing school and the rest, as they say, is history...
Racing Career
In the summer of 2001, Leilani ran her first race in Southern California where she fought for the lead for several laps and finished fourth. She has raced from shorts tracks to superspeedways, in both open wheel and stock cars. The series include Allison Legacy, NASCAR Weekly Racing, ROMCO Super Late Models, USRA Super Late Models, ASA, NASCAR Elite Division, ARCA Racing Series, and the Indy Pro Series. In 51 starts, Leilani has 9 top five finishes and 19 top tens.
Source: www.leilani.green