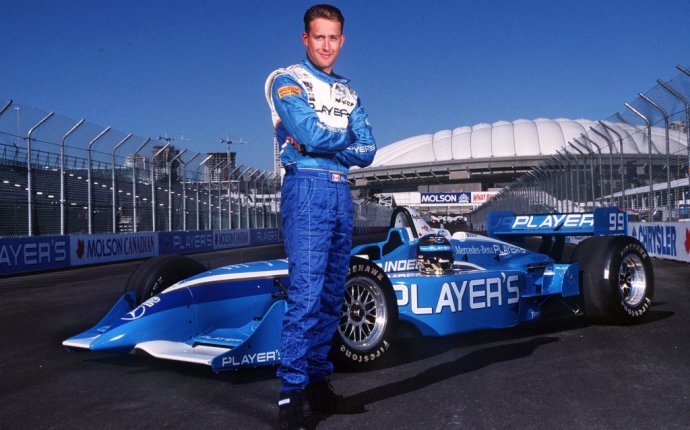 Famous Canadian Race Car drivers
Canadian race-car driver
View Biographies Related To Categories Dates
Jacques Villeneuve (born, Saint-Jean-sur-Richelieu, , Can.), Canadian race-car driver who in 1995 became the first Canadian to win the and the youngest winner of the IndyCar championship.
Villeneuve was the son of Gilles Villeneuve and the nephew of Jacques Villeneuve, both Canadian race-car drivers. He spent much of his early childhood traveling on the racing circuit with his parents, first in and then in Europe. His father became successful in Formula One (F1) and moved the family from Quebec to in 1978; four years later, however, Gilles was killed in a racing accident. Villeneuve attended boarding school in for six years and then decided to become a race-car driver.
He began his racing career at the age of 17. From 1989 to 1991 he drove on the Italian Formula Three (F3) racing circuit, and then in the 1992 season he raced F3 cars in . There he won three races and finished second in the overall points standing. He spent the 1993 season driving on the Formula Atlantic racing circuit in North America, winning 5 of his 15 races there and gaining Rookie of the Year honours. In 1994 he joined the IndyCar racing circuit, placing second in the Indianapolis 500 race and finishing the season in sixth place in the overall points standing. He was also named Rookie of the Year. In 1995, after winning the Indianapolis 500, he went on to win the IndyCar championship.
Villeneuve's success resulted in his moving to F1 racing in 1996, when he joined the Williams team. He was the fastest qualifier in his first F1 race, and his first victory came four races into the season. He finished the season second in the series championship. In 1997 he won 7 of the season's 17 races and secured the championship only after avoiding an attempt by , with whom Villeneuve was competing for the title, to wreck Villeneuve out of the final race of the season.
In 1998 Villeneuve had a lacklustre season with Williams, finishing fifth in the championship with no wins. From 1999 through 2003, he drove for the noncompetitive British American Racing team. In 2005, after a year as a substitute driver, he drove a full season for the Swiss-based Sauber team, and in 2006 he completed a half-season before being replaced. He retired from F1 racing that year.
Villeneuve subsequently turned to in the and in Europe. In 2008 he won an endurance event in Belgium—his first major race win in more than 10 years—and finished second overall in the .
Source: www.britannica.com