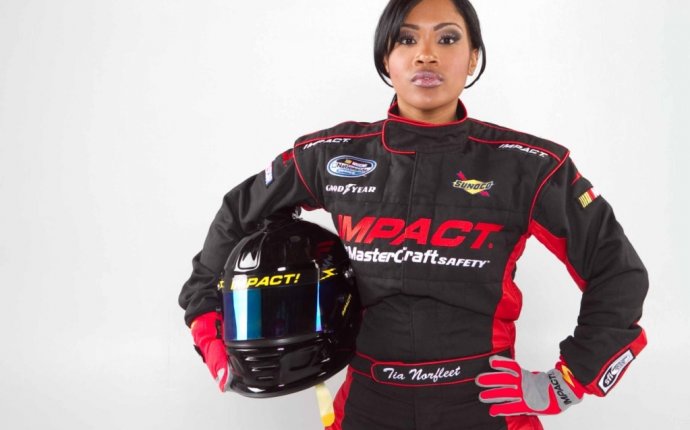 African American Race Car Drivers
Ethancasey/Wikimedia/CC BY 3.0
A 2014 report by National Public Radio reveals that NASCAR's own market-research data shows that its "bread-and-butter fan base is about 60 percent male and 80 percent white, mostly from the Southern and Midwestern states." Notably, the sport has featured very few African-American drivers, although NASCAR has attempted to bring greater demographic balance through its Drive for Diversity program.
Several African-American drivers of note include:
Wendell Scott (1961-1973)
Wendell Scott became the first African-American to start a NASCAR race when he took the green flag on March 4, 1961 in Spartanberg, SC. However, Wendell had engine problems that day and did not finish.
Not only was Scott the first and most prolific of all African-Americans in the sport but also the most successful. Scott went on to start a total of 495 races in NASCAR's top series from 1961 through 1973. Wendell is also the only African-American to date to score a win. On December 1, 1963 he took the checkered flag first at Speedway Park in Jacksonville, FL.
Scott also managed four consecutive top-ten points finishes. He finished no worse than tenth in the final standings from 1966 to 1969.
Willy T. Ribbs (1986)
There were no African-Americans in NASCAR from 1973 until Willy T. Ribbs started three races in 1986. Willy's first race was at North Wilkesboro Speedway on April 20, 1986.
That was the only race that he finished in his short career as he finished thirteen laps down in 22nd.
Ribbs started two more races that year for DiGard racing but he suffered engine failure in both of those races.
Bill Lester (2006-)
Bill Lester got one Busch Series start in 1999 but didn't land a full-time NASCAR ride right away.
Lester started racing full-time in the NASCAR Truck series in 2002.
He made his first NASCAR Sprint Cup series start in 2006 when Bill Davis put him in a car for the 2006 Golden Corral 500 at Atlanta Motor Speedway in March.
Lester is currently racing sports cars in the Rolex Grand Am series.
Future Growth
African-Americans comprise just 2 percent of NASCAR's fan base in the late 2010s. Programs like Drive for Diversity, which started in 2004, aim to expand the reach of historically underrepresented groups in the sport through a series of internships, pit-training programs and driver courses through Rev Racing. However, even its supporters concede that Drive for Diversity has met with limited success.
Source: www.thoughtco.com