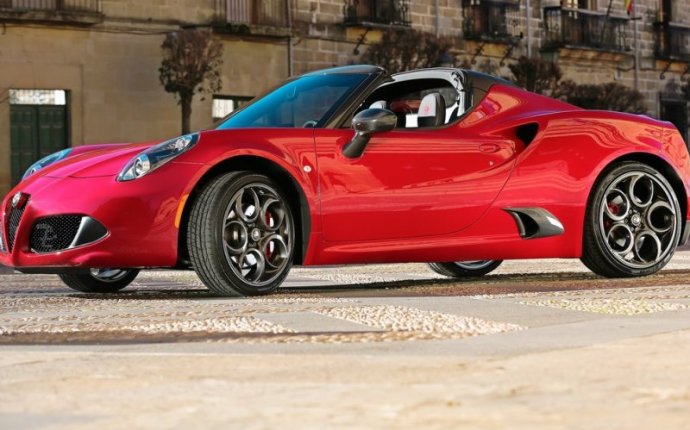 Convertible Sports Cars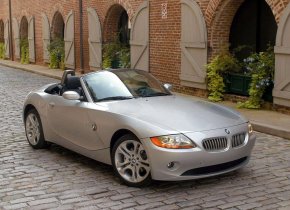 BMW redesigned its 2-seat roadster for the 2003 model year, adding what the company called flame-surfaced styling and renaming it as the Z4 in the process. Offering a choice between two refined inline 6-cylinder engines, a used Z4 with reasonable mileage costs about $14, 000.
2003-2004 Ford Mustang
The 2003 and 2004 Mustangs were the final editions of the boxy previous-generation pony car, and lots of clean, low-mileage examples exist for less than $15, 000. Able to seat 4 occupants, a Mustang Convertible is fun for the whole family, especially in GT format.
2005-2008 Ford Mustang
Ford redesigned the Mustang for 2005, going with a retro-themed styling approach hearkening back to the 1960s. The 4-seat convertible came with a V-6 or a V-8 engine, and used versions of these newer Mustangs that are priced under $15, 000 tend to have higher mileage.
2002-2005 Ford Thunderbird
Finding a low-mileage version of this 2-seat roadster for less than , 000 isn't easy, but it's not impossible.
Built on the Lincoln LS platform, the retro-styled, rear-drive Thunderbird commanded steep prices when new. Today, they cost a fraction of their original price.
2002-2005 Honda S2000
Affordable, low-mileage Honda S2000 models are also a rarity, especially if you want one that hasn't been "improved" with aftermarket parts. Plus, you need to know how to use a manual transmission, because an automatic was never offered. Find one that has been loved and cared for, however, and this roadster is a revelation.
2002-2005 Mazda Miata
There is no shortage of clean, low-mileage examples of the Mazda Miata, a 2-seat sports car with rear-wheel drive that kicked off the modern roadster revolution when it came to America in 1989 (1990 model).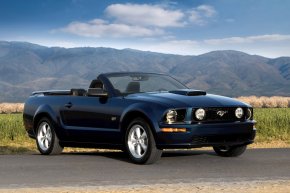 Expect to pay as little as $11, 000 for one that looks and drives like new.
2006-2008 Mazda MX-5 Miata
Mazda redesigned the Miata for the 2006 model year, making it a little bit bigger, a little bit more powerful, and more reminiscent of the original 1990 model. Finding one with low mileage and in excellent condition for less than $15, 000 is easy. A power-retractable hardtop roof option arrived for the 2007 model year.
2003-2004 Mercedes-Benz SLK
Ever wanted to own a Mercedes roadster? You can, and for less than , 000. Finding a low-mileage, first-generation SLK for that price isn't easy, but they do exist.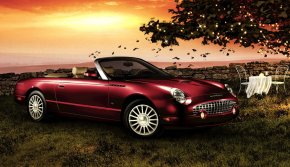 Plus, the power-retractable hardtop roof makes this a four-season proposition, rather than just a summertime fling.
2006-2007 Pontiac Solstice
When the Pontiac Solstice roadster was introduced, people went wild for the styling and the opportunity to own a sexy sports car at an affordable price. Now, Pontiac is gone, and so is the Solstice, which hasn't become a collector's item. Today, lots of low-mileage examples are available for less than $15, 000.
2002-2003 Toyota MR2 Spyder
Looking for an affordable mid-engined sports car? Check out the Toyota MR2 Spyder, a 2-seat roadster with a dependable 4-cylinder engine tucked behind the seats. Finding one in stock condition with low miles is easier than expected, given that few were sold in the first place.
2004-2007 Toyota Solara
Ever driven a Camry and thought it might make a nice, roomy, cruiser of a convertible? Here's your car: the 2004-2007 Solara. This 4-passenger drop-top is the roomiest model on this list, and was sold with a 4-cylinder or a V-6 engine driving the front wheels through an automatic transmission.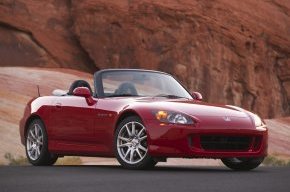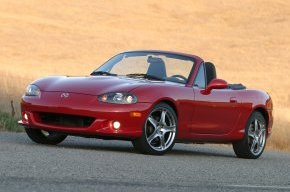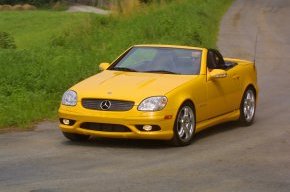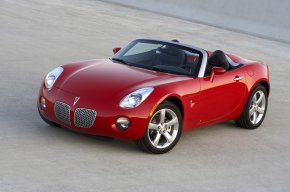 Source: www.jdpower.com