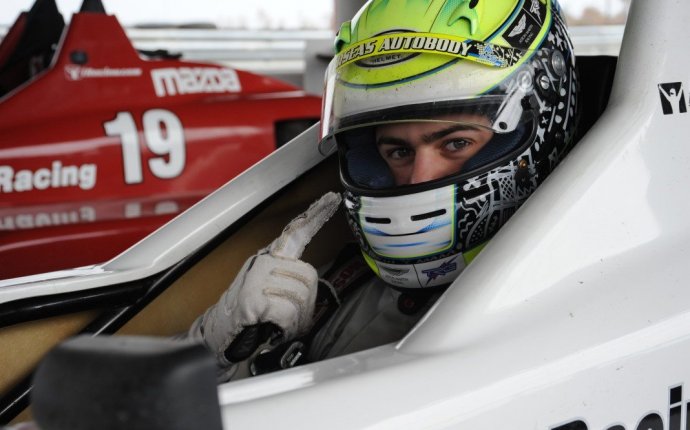 Becoming a Professional Race Car Driver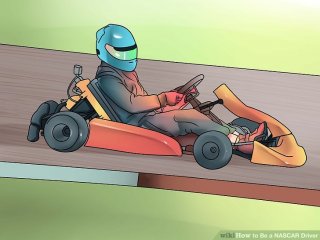 Steps
Part 1
Starting With the Basics
Race go-karts. Many professional race car drivers started at ages as young as 5 behind the wheel of a go-kart. Karting helps teach you the craft of racing, from control to adapting to the race track for speed. The earlier you start racing, the better your chances will be for cultivating a career later. Learn as much as you can while racing go-karts.

Enter karting competitions. Different local, national, and international cup competitions are held through the year. Try looking into CIKFIA, The World Karting Association, or The Kart World Championship.
If you're not yet of the legal driving age, try to find a track that offers youth racing. This is great way to learn the basics of handling a vehicle around curves while negotiating the pack.
Race in the soap box derby. The more racing experience you have as a youth, the better equipped you will be for a career in racing.

Graduate to racing actual vehicles. After you have learned all you can from karting, and hopefully gotten a few wins under your belt, start racing cars. Try entering amateur racing competitions. You can also start building a career racing off-road vehicles and motorcycles, like Sprint Cup winner Jimmie Johnson.
Compete in local races. Before you can make it to any kind of professional circuit, you need to hone your skills. Race in as many local races as you can. As you win races, you start to build a reputation as you improve your driving skills, enhance your talent, and build a career. Work your way up through local and regional races, collecting as many wins as possible.
Watch professional drivers at work. Watch races on TV. Even better, visit a local track.

If you have the opportunity to purchase a pit pass, do it, and ask questions of the pit crew members, drivers, managers, and officials.

Study the mechanics of a race car. Find race car mechanics near you or on the Internet, so you can learn everything you can about the mechanics of a race car and how it differs from a passenger car.

Read textbooks about auto mechanics, or take a course at a local community college. If you are serious about becoming a race car driver, you need to know everything you can about cars, from the basics of a lug wrench to suspensions.
The most important tool for any race car driver is a reliable car, and although professional drivers have a maintenance staff of mechanics to keep things running smoothly, the driver is the only one on the track who can spot a problem early and pit the car before getting into trouble at high speeds.

Volunteer to help with a local driver's crew. As a volunteer, you'll generally need some sort of basic skills, such as knowledge of mechanics, though some programs provide training for volunteers. Sometimes, struggling drivers will just be happy for someone to help out, which can lead to you learning skills on site.

Many amateur and semi-pro teams need volunteers to do all sorts of jobs. This is a good way to meet people and get hands on experience.

Take part in a NASCAR driving course. Most major speedways offer driving experiences that range from ride-along laps to following a pace car, or the ultimate driver's-seat challenge with an experienced passenger to guide you with hand signals as you tour the track.

"Fantasy" driving schools offer detailed safety and track communications instruction, lessons in standard track procedures, and the opportunity to drive a race car from 3 to 40 laps around the track.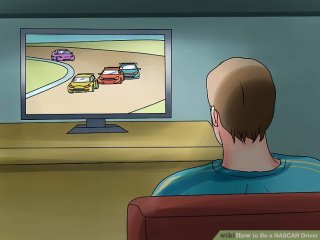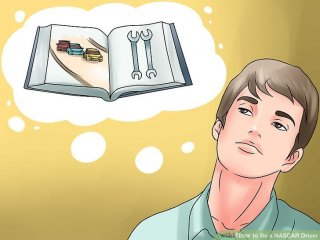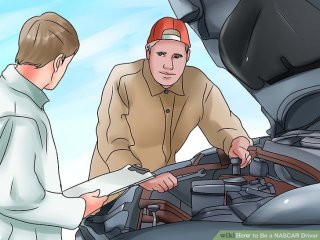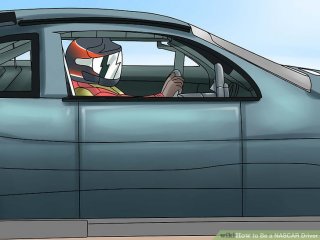 Source: www.wikihow.com