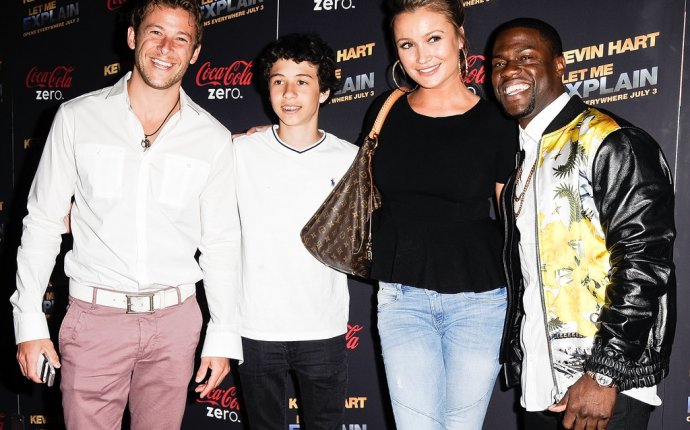 Andretti Race Car Driver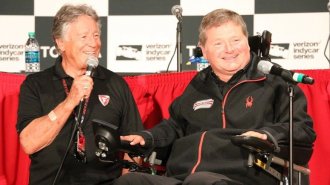 Mario Andretti will get back into a race car at Indianapolis Motor Speedway to go head-to-head in semi-autonomous vehicles against paralyzed former driver Sam Schmidt.
The race will be May 13 on the 2.439-mile permanent road course at Indianapolis.
Schmidt was paralyzed from the neck down from a crash while testing an Indy car in 2000. He'll drive the Z06 SAM Car, a semi-autonomous vehicle that global technology company Arrow Electronics modified for him. Sensors mounted on a headset connect to infrared cameras mounted on the dashboard and detect Schmidt's head-tilt motions to steer.
A sip-and-puff device that Schmidt breathes into enables him to accelerate and brake. Voice commands switch gears and turn the SAM Car on and off.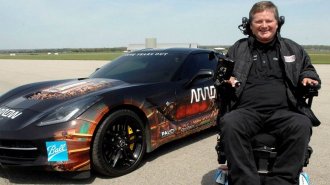 "It's always exciting when I can get in this awesome car and go fast, " Schmidt said. "However, this time will have extra meaning as I never had a chance to race against Mario during my driving career. He is a true legend that is world renowned and I appreciate his willingness to participate and showcase the next evolution of this technology."
Andretti, who is 77, will use the same technology to drive an Arrow-modified Stingray SAM Car.
It's a great opportunity to see what (the project) is all about, " Andretti said. "I feel like I'm really, really going to be struggling. I just asked for 70 more horsepower and they haven't said anything. It's going to be interesting on the road course. There will be a lot more work to do and a lot more braking. Hopefully, that will work in my favor. We're going to have it out, big time. I'm sure he'll be buying (dinner) that night."
Source: www.foxnews.com