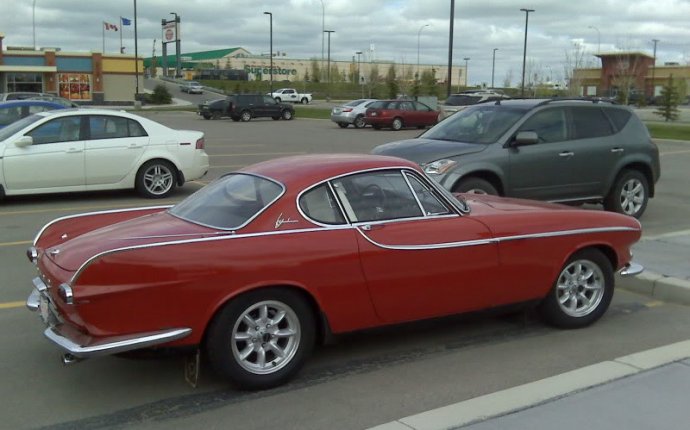 Volvo 1960s Sports Car
To honor the 50th anniversary of its P1800, Volvo had its design director Christopher Benjamin pen a few sketches of what he thinks the P1800 of today might look like. An attractive 2+2 coupe that first bowed in 1961, the P1800 was later joined by an even-cooler hatchback/shooting brake iteration. In its day, the P1800 was more of a grand tourer than a sports car, but over its lifespan, it was still the sportiest member of Volvo's lineup.
Benjamin's sketches, posted on Facebook for public feedback, show a thoroughly modern coupe that borrows just enough detail from the classic P1800 for a familial link, but not so much that it can be considered retro. The basic grille shape and well-balanced proportions are shared with the old car, and Benjamin also incorporated the P1800's signature upswept body-side character line. He even cleverly echoed that car's "bull horn" front bumpers with subtle character lines on the concept's front fascia.
The original coupe's design was so good that it went nearly unchanged until it went out of production 11 years later in 1972. The hatchback model, called the ES, joined the lineup in 1971 and lasted until 1973. Its all-glass hatch served as inspiration for the current C30's funky rear end. With Volvo canceling less-profitable models left and right, it seems unlikely to devote resources to a low-volume sports car. Then again, CEO Stefan Jacoby has made it clear that the company is thinking about a replacement for the C70; maybe these sketches will influence that car's shape.
Source: blog.caranddriver.com