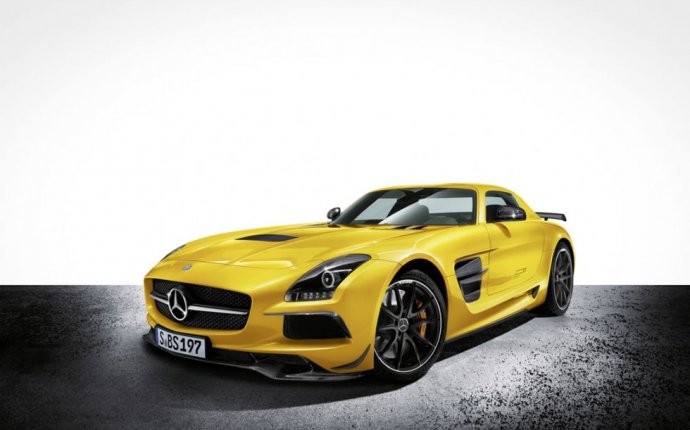 Sports Car of the Year
Excelling on both road and track is a rare quality, but sometimes a special car comes along...
Describe your perfect sports car. You know where this is going, but humour me, because there probably aren't many cars left – or coming – which could tick every box. A sports car has its priorities on sensations, not speed, so you can get away with one of those quaint old gearboxes that requires limbs, not fingertips, to operate. It'll have a low driving position, but the car isn't preposterously, intimidatingly wide. It's going to need to keep you busy too, so you'll be after rear-drive and a turbo-free engine that doesn't generate torque like talent shows create music, wrapping it up soullessly and cramming it out of the door as quickly as possible.
Words: Ollie Kew & Stephen Dobie
Photography: Lee Brimble
This feature was originally published in the May 2016 issue of Top Gear Magazine.
The Cayman GT4 has all of these qualities, and it melds them all together in utterly beguiling harmony. An immaculately finished, modern sports car that's unashamedly, deliberately rebelling against technology that would undoubtedly make it not just faster, but easier to drive. No, you may not have an automatic, or active aero. This is a machine by car people, for car people. So where do you go when presented with this rare treat, um, in February, when the days are short and the weather grizzly? A no-bull car deserves a location similarly lacking in pretensions or overcomplication. The B-roads of north Wales it is, then. Sports exhaust button: on. The white-haired locals will all have tinnitus by this evening, but luckily they're mostly preoccupied with chewing the scenery.
You might think this is a bit odd, but possibly my favourite thing about the GT4, or the quality that first shines when you drop down into its carbon-backed 918 Spyder bucket (the spec sheet must-have of the year) is its size. Or lack thereof.
The German overtaking preferences mean the gearing is longer than a DiCaprio thank-you list
This still feels like a very small car. Small cars work well on actual roads. Not just when they're asked to shoulder the tedium of being parked or aimed at an unforgiving width-restrictor, but when you're out here in the mountains, threading a path between a serrated drystone wall on the left and rudely awoken livestock on the right. Sat low, smack in the middle of a chassis that feels shrink-wrapped around its mechanicals and ruthlessly economical with space, it's a confidence booster that supposedly more advanced, more serious but more bloated pieces of kit can't get close to. These are great roads, remember, and you sometimes have to share them with gnarled, teeth-gritted cyclists or kamikaze sheep. Hop the offside wheels up over the cat's eyes, and the Cayman whizzes past. It gives you so much space to play with.
Then there's the simple fact that for all the 'GT' bravado – the tea-tray rear wing, race-spec nostrils and ceramic brakes – the GT4 can technically demolish utterly horrid roads. North Wales throws grit, dirt, rain, camber and potholes at the Cayman. Nothing fazes it. Like the GT3 RS, it has a bulletproof, unburstably tough feel about its super-tight body movements and mesmerically accurate steering. But, unlike the ultimate track-day Porsche, you don't hear it impatiently tapping its finger against the chrono stopwatch yearning to set a local land-speed record and shear sheep from 50 paces.
The gearbox is central to this genius. Is this manual perfect? Er, no, actually. The German overtaking preferences mean the gearing is longer than a DiCaprio thank-you list, so the car is a tad stifled on the roads that bring the handling to life. Longer still is the clutch pedal travel. You need a telescopic left leg. But the gearshift quality itself is delightfully mechanical, and the fact it needs learning about and perfecting gives the GT4 huge play value. It doesn't give up all its secrets on the first date.
Don't underestimate just what a datum point the GT4 has been for Porsche. That new 911 R (and chatter of three pedals in future GT3s) owes a hefty debt to Porsche's young pretender proving we all want fun, interactive, titillating sports cars, not exponentially quicker teleportation devices with lairy-coloured seatbelts. Since it was announced, immediately sold out and now commands double what Porsche charged for it, some of the Cayman's sheer desirability has been slightly muddied by its infamously cynical mark-ups, but that's not the car's fault. It is simply a brilliant machine in which to indulge the act of driving on the best roads you can find. It's Porsche's love letter to the manual 'box, its poster child for cars that prioritise oh-so-sweet balance over internet-stoking Top Trumps. On a miserable, bleak day in Wales, it is just about perfect. Ollie Kew
Ok, Ollie, it's lovely on the road. But to explore the gorgeous, utterly enthralling upper reaches of its engine, to enjoy one of the last mainstream naturally aspirated sports cars on the planet at its very best, you need the unrestricted speeds a circuit offers.
Now, you might harness the impression that a perfect track car is a 600 horsepower loon that torches its rear tyres at every corner. And perhaps we should shoulder some of the blame for that. It's time to bust the myth, though, and the GT4 is the car to do it.
The Cayman has such a natural balance to it, you'll nail it as soon as everything's up to temperature
A cursory peek at its spec initially reveals something rather serious indeed: it shares suspension components with big-brother GT3, while its fixed rear wing is there not for show, but proper downforce. And both of those elements are adjustable with spanners, should you so wish.
It therefore sits in the paddock, squat on its circuit-minded Michelins, bristling with race-car attitude. But one squirt of second gear, or one pif-paf of corners, will make you realise it's not so serious at all. It just wants you to have fun, whatever your talents. And that, above all, is what a track day is all about.
The clues are there even as you roll out through the pit lane. The Alcantara stretching all around the wheel. The stubby gearlever has been cut down, shortening the throw across the gate. The massive rev-counter that dominates the instrument cluster. These are all things that will make any driver, no matter their circuit experience, crack a smile.
Other hard-as-nails sports cars will have you gingerly upping your speed and commitment, gently feeling your way around their – and your own – abilities. The Cayman, though, has such a natural balance to it, such an inherent rightness, you'll nail it as soon as everything's up to temperature. Whether you mean to or not.
There's so much to heap praise upon. The sonorous, wailing engine, finally freed as you're allowed to hunt the red line in every gear as opposed to just first (second gear tops out at 80mph…). Then there's the wonderful steering, alive with feel and weight in a way that's surely witchcraft in a modern electronic set-up.
Source: www.topgear.com