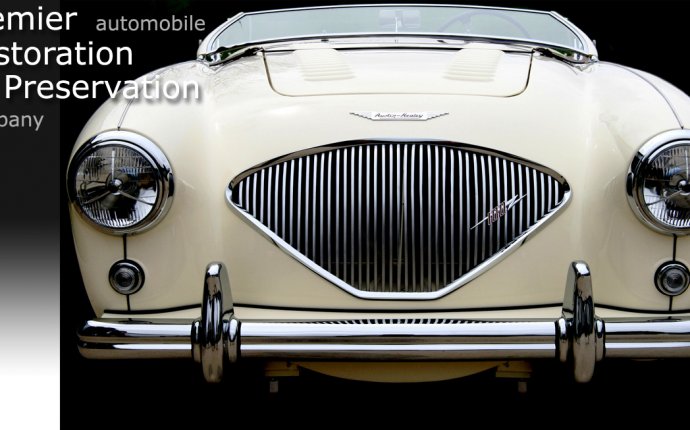 Small Cheap Sports Cars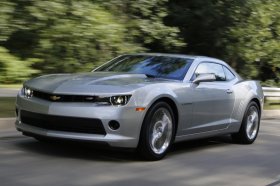 ADDITIONAL MODEL INFORMATION
If your current car has you a little bored on the road, then you've come to the right place. We've listed eight of today's best affordable sports cars, proving that you can upgrade your driving experience without spending a fortune.
Chevrolet Camaro
You might think the Chevrolet Camaro is out of your price range, given its large size, its bold retro styling and its muscular power. But that's probably not the case, given the Camaro's reasonable starting price of just $24, 500 with shipping. Sure, that number won't get you a V8-powered Camaro SS, but even the V6 is highly appealing thanks to figures such as 323 horsepower, 278 lb-ft of torque, and 0-to-60 times of under 6 seconds. Of course, some shoppers will prefer a convertible, but even that model is reasonably priced, with a starting figure of around , 000 with shipping.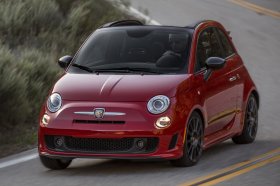 FIAT 500 Abarth
The sporty Abarth model proves that FIAT's small 500 hatchback is more than just a tiny economy car. While its starting price of around $23, 000 may seem a little expensive for a subcompact, drivers interested in performance will appreciate nearly everything about the car, from its snarling exhaust note to its enjoyable manual transmission. And while the Abarth only has 160 hp, you'll quickly discover that that's all it needs to provide a thrilling experience for shoppers interested in an affordable sports car with a unique look.
Ford Focus ST
The Ford Focus ST is one of the most exciting new cars on the market. Take just one look at its specs, and it's easy to see why: Thanks to a 2.0-liter turbocharged 4-cylinder, the Focus ST offers a wild 252 hp and 270 lb-ft of torque, all fed to the front wheels through a 6-speed manual transmission.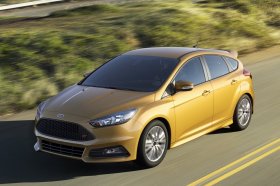 And while that may seem like a lot of power to put to the front wheels, the Focus ST does an excellent job of handling it, thanks to various systems installed by Ford to limit torque steer. Beyond its sheer numbers, the Focus ST has other benefits, too: It seats five in adequate comfort, it offers a practical infotainment system, and it starts at just $25, 000 with shipping.
Ford Mustang
The 2014 Ford Mustang is fast. It's fun. It's rear-wheel drive. And with four seats and a reasonably large trunk, it's surprisingly practical. Best of all, it's less than , 000 with shipping.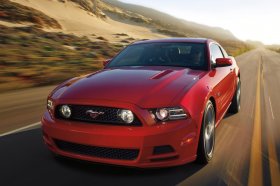 Sure, that figure is only for the Mustang's base-level V6 model, but we happen to think that a 6-cylinder Mustang isn't so bad. After all, it offers more than 300 hp and up to 30 miles per gallon in highway driving. But if you just have to have the V8-powered Mustang GT, even that model won't break the bank; its starting price is just under $32, 000 with shipping. And we think you can get one even cheaper if you act fast, since there's an all-new Mustang just around the corner.
Mazda MX-5 Miata
The Mazda MX-5 Miata is a rear-wheel-drive, 2-seat convertible that boasts one of the most enjoyable driving experiences on the road. That's all due to the fact that the MX-5 Miata is tuned for optimal handling, giving you the power to go around corners at surprisingly quick speeds. And while the MX-5 Miata only offers 167 hp, it's important to remember that the small car is very light. The power is more than enough to give drivers an enjoyable experience. The best part: The MX-5 Miata offers one of the best values among modern sports cars, with a starting price of just $24, 500 with shipping.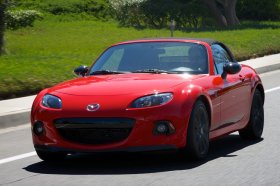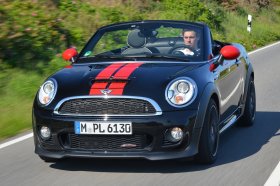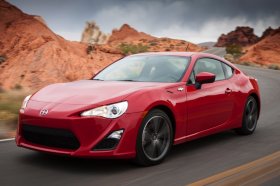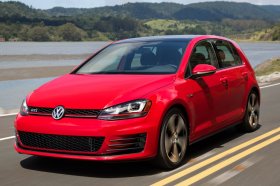 Source: www.autotrader.com