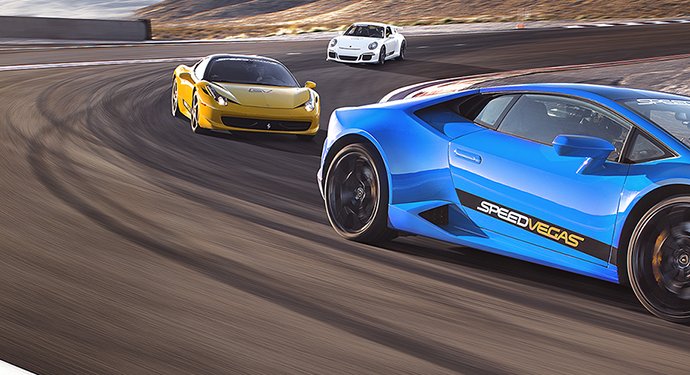 Las Vegas Race Car Driving Experience
Suit up in professional driving gear and get ready for a five-lap drive of a lifetime as you slip behind the wheel of your dream race car at the Las Vegas Motor Speedway.
Choose between high performance cars including a Ferrari F430 GT, Lamborghini Aventador, Audi R8 V10 and more.
Your Dream Racing driving experience starts as you get acquainted with your personal VIP hostess. Familiarize yourself with the racing controls, including the no-clutch F1 paddle shift gearbox. Do it like a pro while driving a state-of-the-art 3-D simulator on an actual laser scanned road course track. Whether you're a novice or an expert, you'll receive guidance from professional drivers to achieve your fullest potential.
After your simulator session, suit up, strap on your helmet and buckle up in the car of your choice. You'll feel in control and realize the race car isn't more difficult to drive than the simulator, just much faster.
Source: www.vegas.com