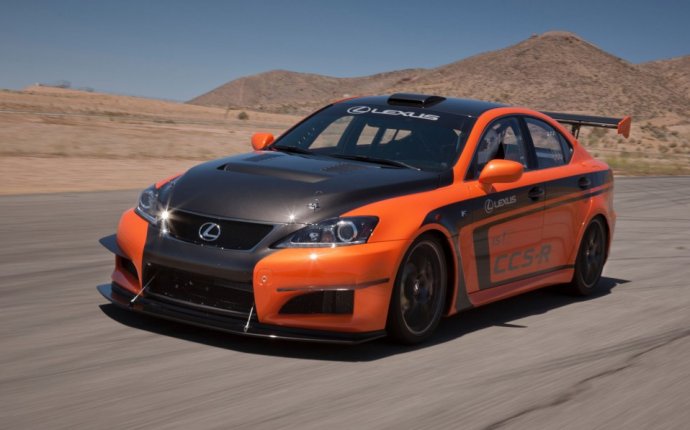 Japanese Street Racing Car
Apparently, Japanese car culture is dead. TG heads to Tokyo to seek the truth
The noise hits us before we see them. Which, considering they're peppered in a gazillion frenetic LEDs, is an achievement. At the bottom of a slip road off Tokyo's Bayshore route is a mad Lambo clan we've been admiring online. They've been waiting for us.
The deputation is officially dubbed 'Car Guy': a new-wave movement that strays away from traditional Japanese Bosozoku tuning aesthetics of old. In a very 21st-century kind of counterculture, they prefer to modify their super-high-end cars for maximum Instagram appeal.
This feature was originally published in the April 2016 issue of Top Gear magazine.
Words & Photography: Rowan Horncastle
With neon lights turned up to 'acid rave', leopard print rims gleaming and scissor doors kissing the sky, we sidle up to a big, brash Aventador SV. Perched on its carbon sill is Car Guy's incredibly wealthy and venerable leader, Takeshi Kimura.
"Big organised meets don't happen regularly anymore, " he says. "This place used to buzz with noise, lights and cars. But now, police shut things down quickly." It's why TG is here. We want to know the current state of Japanese car culture. In its pomp – when the Spice Girls were topping the charts – the car world was enamoured, but things have gone a bit quiet over the last few years. The car park we're sat in – Yokohama's Daikoku parking area (PA) – has always been the beating heart of the Japanese tuning scene. Technically, it's a service station. But for Japanese car nuts, it's more than a place to stretch your legs, have a leak and grab some processed and sweaty yakisoba. For decades, it's been an open-air amphitheatre for the tuning scene.
For us gaijin – westerners – Japan's cultural fabric is full of sinuous fibres of intrigue. Cuddle cafes, ganguro girls and a rather suspect childhood game called kancho all grab our attention. But it's the nation's obsessive and expressive relationship with cars that's always intrigued.
Back in the day, hundreds of cars would flood this place. It'd reverberate with the bassline from vans full of speakers. Squeal from the sound of renegade drifters. All while weary lorry drivers tried, and failed, to get some beauty sleep.
In Daikoku terms, our selection of peacocking Lamborghinis, McLaren 675 LT and race-inspired Ferrari 360 makes for a low-key affair. Even so, it still has kids rushing out of the service station for a gander. For Kimura, that's a win.
The reason the highly successful property developer set up Car Guy was to promote his love of supercars. Using his social media following, he flaunts his F40, F50, Enzo, McLaren P1, 991 GT3 RS, 458 Speciale and Lamborghini Huracán Super Trofeo by doing unconventional things. Things like sticking an Enzo on studs, then drifting it on ice for Facebook. It may look like a d**k-swinging contest, but the enigmatic Kimura claims his actions are only to get Japanese millennials salivating over cars again.
He has a point. Police clampdowns and more stringent and restrictive shaken vehicle inspections (think super-strict bi-annual über MOTs), have robbed from Japan a generation of car fans. Look deeper, and you find that Japanese in their twenties only accounted for 13 per cent of all licence-holders last year – a massive decline compared with 26 per cent three decades earlier. And with astronomical parking costs, plus the expense of getting a licence (around £1, 800), you can see why disenfranchised young 'uns are home alone on their computers.
While street racing around Tokyo has died down, it doesn't mean it's not prevalent in other parts of Japan.
With some kids converted, Kimura wants to get back on the campaign trail. He fires up his high-horsepower PR machine before telling his legion of seizure-inducing Lambos to activate Disco Ball mode. Exiting Daikoku in a wave of Sant'Agata V12 and light pollution, we emerge onto Greater Tokyo's Wangan – once home to the infamous Midnight Club.
Formed in 1987, Midnight Club was an illegal Vmax street racing society where you could only join if your car hit 160mph. To be competitive, you had to have a 200mph car. While street racing around Tokyo has died down, it doesn't mean it's not prevalent in other parts of Japan.
In Osaka, 300 miles away, there's a localised band of brothers known as the Kanjozoku, a tribe of Honda heads that bow at the altar of VTEC through a very secretive and also illegal street racing circle. Access to the club is only granted if you have a race-bred Honda Civic. They rock up on Osaka's orbital expressways at night looking as if they've taken a wrong turning out of Suzuka's pit lane. Stripped-out, bloody noisy and fitted with slicks, these Civics pound the high-rise roads in the early hours – weaving between lanes, causing mischief and legging it from police.
There's none of that for us. The Car Guy crew barely nudge the speed limit. The only faint whiff of naughtiness being some blats in tunnels, a natural response when you've got a V12 behind your head.
We roll into another rest stop: Tatsumi PA. While Daikoku sat in the bowels of a man-made island near Yokohama, Tatsumi stands five storeys above the raging Wangan. Architecturally, the structure is amazing. But with the sprawling Ariake neighbourhood twinkling perfectly behind, for a second, reality appears to be Photoshopped. It really does put Beaconsfield services to shame.
Given the time (1am), it's surprising how busy it is. And well behaved, considering everyone looks like they've just walked out of sixth form. There isn't a hint of the old ASBO culture we had in the UK scene. Not one empty KFC bargain bucket in sight, nor wet T-shirt contest being held. It's just brimming with respect and unbridled appreciation.
Having grown up with Gran Turismo, I'm drawn to two incredible Nissan Skylines. Blinkered by a jet-black fringe, a meek, seemingly pre-pubescent man called Hiroki polishes a mint R34 Nismo.
Leather collars pop and cigarettes are sourced, transforming nerds into Danny Zuko's hard-arsed Japanese brothers.
Source: www.topgear.com