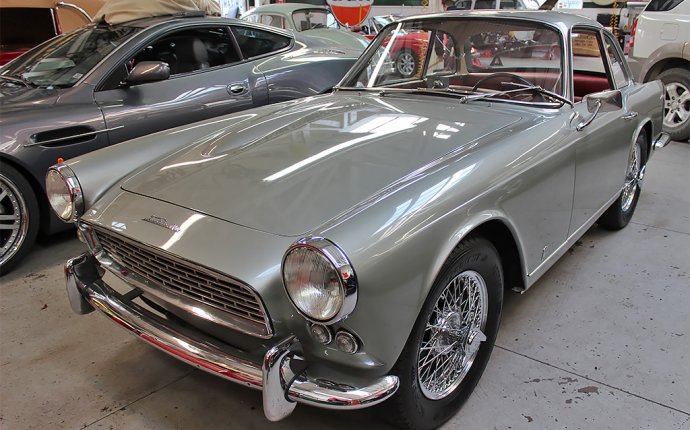 Triumph Sports Cars
Triumph sports cars always seemed to have more performance and feel more modern than their MG contemporaries at just a little additional cost. This great British brand traces its start to the manufacture of bicycles in the 1890s and to motorcycles in the early 1900s. It branched out into the production of cars in the 1920s and by the 1930s was turning out upscale sports tourers, some with engines designed in-house by one Donald Healey, who would go on to sports car fame of his own.
What the Great Depression began, World War II bombing finished, and Triumph Motor Company was effectively out of business until its name and lingering few assets were revived in 1945 under the ownership of Britain's Standard Motor Company. By the early 1950s, the concern was turning out sedans wearing the Standard badge and shapely little sports cars under the Triumph label.
The 1946 rollout of willing but uninspiring Triumph 1800 and 2000 Roadster was a false start, corrected in 1953 with the Triumph TR2. Learn how America discovered the true Triumph sports car through the TR2, which offered 100-mph performance for under $2, 500.
Discover how Triumph's four-cylinder cause advanced in the 1950s and 1960s with the Triumph TR3 through TR5 models. And check out the marque's aesthetic and performance peak: the six-cylinder Triumph TR6, introduced in 1969.
Along the way, check out some were delightful Triumph side trips, including the lithe Triumph Spitfire models and the snug fastback coupe Triumph GT6 series. And learn why the four-cylinder Triumph TR7 of 1975 and its V-8 sibling, the Triumph TR8 of 1980, were wedge-shaped controversies.
So drop the top and upshift into the tantalizing world of Triumph sports cars. We'll get started on the next page with the Triumph 1800 and 2000 Roadster.
Source: auto.howstuffworks.com