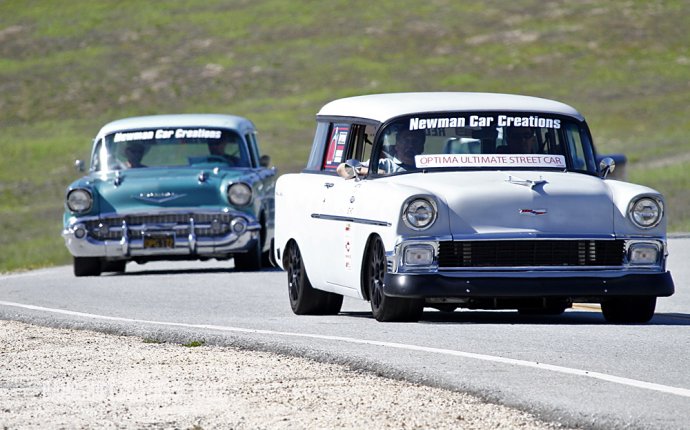 Street Car Race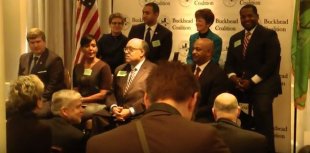 View Caption Hide Caption
Atlanta mayoral candidates at the Buckhead Coalition. File.
Eight candidates for mayor of Atlanta gathered for lunch on Wednesday to give the Buckhead Coalition a taste of what's to come.
It appears that we'll be talking about ethics, the Atlanta Streetcar, corruption, a new subway line, gangs, murder and incumbent Kasim Reed.
The event was largely a beauty pageant – an opportunity for check-writers to find out which candidates can walk and chew gum at the same time. Only two questions were asked. Candidates decided for themselves whether to answer them, or strike out on their own.
In the first round, the gang of eight was asked to name their bona fides. When it's posted, you can listen to the entire meeting here, courtesy of Georgia Public Broadcast, or watch it here. But here's a short summary:
Peter Aman, a former chief operating officer for Kasim Reed, struck a Trumpian tone [Note: The Aman campaign has objected to this description, so we must also concede that the move might have been Bloombergian]:
"I have the integrity to lead the city of Atlanta, for all Atlantans – because I'm not a politician. Unlike many of the others on this stage."
Councilwoman Keisha Lance Bottoms relied on biography:
"When I was eight, I came home from school to find dozens of officers in our home, leading my father – a well-known entertainer [R&B singer Major Lance] – away in handcuffs. He went away to prison, and for many years, I watched my mother struggle to make ends meet.
"That life-changing experience propelled me to go to law school and to offer myself for public service. It's that dichotomy that makes me just as comfortable in a kitchen with a grandmother in Vine City as I am when I am in a board room next you, working through your issues."
State Sen. Vincent Fort was the first to bring up the federal corruption investigation that has resulted in the arrest and guilty plea of E.R. Mitchell Jr., alleged to have paid $1 million bribes for contracts between 2010 and 2015:
"Atlanta City Hall has lost its way. There are people there who are more interested in serving their own interest than the people's interests. That assertion was confirmed last week by Barack Obama's outgoing U.S. attorney…
"My opponents have all been at City Hall during this time, in one capacity or the other. If you want business as usual, if you want people who either knew what was going on, or should have known what's going on, you need to support them.
Councilman Kwanza Hall focused on neighborhoods:
"I want to be everybody's mayor. Atlanta's not looking for a white mayor, a black mayor, a gay mayor or a straight mayor. Atlanta wants a great mayor. And I'm the only one with a proven track record for bringing neighborhoods forward. Neighborhoods that have been left behind. I'm going to create a neighborhood renaissance."
Council President Ceasar Mitchell, no relation to E.R. Mitchell Jr., didn't mention Mayor Reed by name, but made the most (slightly) veiled references aimed at the incumbent. Mitchell promised to:
"…collaborate and work together and play well in the sandbox."
"We've got a lot of tough issues to face. When it's time to address education, I'm going to call [Atlanta School Superintendent] Meria Carstarphen and the school board, and say, 'We're going to give you these deeds…' I'm not going to lead alone….
Mitchell particularly signaled that the Atlanta Streetcar would become one of his topics:
"Here in Atlanta, we've got three transit systems. We've got the Beltline, which is going to come online, we've got the Streetcar, and we've got MARTA. When I'm mayor, I'm going to go Keith Parker, and I'm going to say, 'Listen, let's come together, and let's consolidate our transit plan' – and then we're going to hand over transit to MARTA. Because we're not a transit agency."
Councilwoman Mary Norwood, who ran against Reed in 2009, also alluded to the current corruption investigation:
"I will bring total transparency to our city government….I will have a forensic audit of all funds, I'll do a top-to-bottom analysis of the budget, and I will overhaul the bidding process – which desperately needs it…"
Norwood also proposed this newish idea on the topic of transportation:
"With traffic… we need a subway from the western part of the region into the Lindbergh MARTA center. That's where we need to be able to get people, up and down our MARTA spine into Buckhead.
"On crime…we need a new section in the juvenile code, to rewrite that and put in a repeat-offender provision."
Michael Sterling, former head of the Atlanta Workforce Development Agency, emphasized crime:
"I'm the only person sitting on this stage who has any experience in law enforcement….Crime is a nuanced issue where there can't be a half-baked political solution. You've got to actually tackle it, tackle the root causes of it, and go after it vigorously."
Cathy Woolard, a former council president, focused on her history as an originator of the Beltline – and alluded to the "religious liberty" fights she's been involved in at the state Capitol, on behalf of the LGBT community:
"I'll bring people together to get things done. It's not the job of the mayor to have all the ideas. It's the job of the mayor to bring people together, to understand what the vision is for the city, to block and tackle and build the partnerships that get us there.
"When I was on the City Council, I realized that transportation was our biggest problem, and that was quite some time ago. I so recognized that, when I saw Ryan Gravel's Beltline thesis, that we could build density in our cities.
"I also understood our history as the birthplace of the civil rights movement. Fifteen years ago, I passed the only comprehensive civil rights bill in the state of Georgia. As you all know as business people, that's held us in good stead in terms of attracting businesses, sports events and people to live here."
The eight candidates then were asked how they would put together a winning coalition that would at least get them into a December runoff. The ones who went in another direction were the most interesting.
Aman used the opportunity to identify his two likely competitors:
"…Others on this stage, during this time and before, made bad judgments, like expanding the pension costs, and issuing no-bid contracts from their council accounts. Including one to his brother. I'm referring, of course, to Mary Norwood and Ceasar Mitchell.
"I helped our former mayor fix the budget. But when Ms. Norwood last ran for mayor, even the media said her budget would bust the budget. And Mr. Mitchell, he has repeatedly violated the ethics code of the city of Atlanta, and is under investigation as we speak right now."
Aman's failure to adhere to the script annoyed Buckhead Coalition president Sam Massell. "I'm sorry you couldn't tell us what votes you were going to muster, " he said.
Aman tried to explain: "I come from a world of proprietary strategy, so that's – "
"I know exactly what you're doing, " Massell interrupted.
Ceasar Mitchell knew, too. "The first thing I'm going to do is have a thick skin, " said Mitchell when his turn came.
The other bad boy was Fort, who chose to speak of death and murder:
"I'm very concerned that there's an elephant in the room that City Hall doesn't want to talk about. That is gangs. Our murder rate over the last four to five years is up 33 percent from about 84 murders to about 112 murders last year. The increase is based on gangs. City Hall won't tell you about it. I just did."
Source: politics.blog.ajc.com