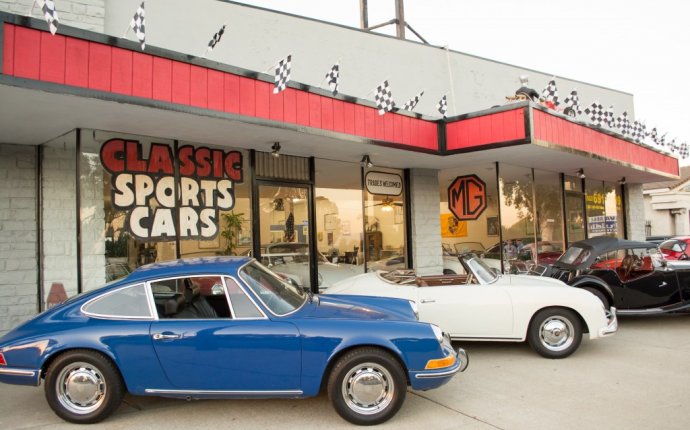 Sports Cars LA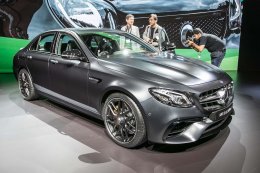 From Mainstream to Ultra-Exclusive Sports Cars
Free Price Quote From a Local Dealer
No Obligation, Fast & Simple Free New Car Quote
Even though this year's Los Angeles auto show is packed with crossovers, it still had a good variety that included sporty models for enthusiasts. With performance vehicles now coming in all shapes and sizes, there's a sporty ride for every taste, including those that need something practical.
Mercedes-AMG E63 and E63 S
The latest addition to the Mercedes-AMG lineup is the E63 and E63 S, two all-wheel-drive super sedans packing a twin-turbo 4.0-liter V-8 and a new Speedshift nine-speed automatic transmission. In the more powerful E63 S, which makes 603 hp and 627 lb-ft of torque, there's a drift mode that effectively turns the car into tire-burning machine by turning off the ESP system and activating Race mode.
Lamborghini Huracan Spyder LP580-2
Now you can have an open-air experience with your rear-drive Italian supercar with the arrival of the Lamborghini Huracan Spyder LP-580-2. Sure, it may not have the grip and power of the all-wheel-drive Huracan Spyder, but what it does give is plenty of sideways action that only a rear-wheel-drive vehicle can give you.
2017 Audi R8 V10 Plus Exclusive Edition
Even though the main draw of the Audi R8 V10 Plus Exclusive Edition is its laser headlights, it's still a proper mid-engine all-wheel-drive supercar with more than 600 hp. With only 25 units coming to the U.S. in total, the R8 V10 Plus Exclusive Edition will be one of the rarest sports cars out there.
Mercedes-AMG GT/GT C/GT R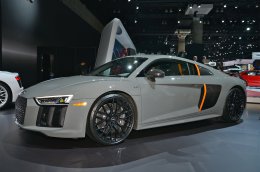 Making their first appearance on North American soil, the Mercedes-AMG GT C convertible, GT C coupe, and GT R now give you additional versions of the German brand's rear-drive sports car. In addition to the coupe, a convertible body style has been added. For those looking for the most potent variant, go for the GT R, a track-ready beast making 577 hp and 516 lb-ft and honed on the infamous Nürburgring Nordschleife.
2017 Nissan Sentra Nismo
The latest Nissan vehicle to wear the Nismo badge is the Sentra compact sedan, marking the return of a sport compact to the Japanese automaker's lineup. Powered by the same 188-hp turbocharged 1.6-liter I-4 as the SR Turbo model, the Sentra Nismo takes things up a notch with a six-speed manual, along with unique suspension and steering calibrations, improved aerodynamics, and stickier rubber.
Honda Civic Si Prototype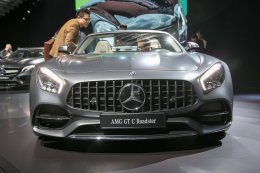 A preview of Honda's well-loved sport compact, the Civic Si Prototype promises to take things to another level. Featuring plenty of go fast goodies such as a limited-slip differential, active suspension, active steering, performance tires, a tuned 1.5-liter turbo-four, and a short-throw six-speed manual gearbox, the Civic Si Prototype provides an early glimpse at what will be Honda's fastest Si yet.
2018 Alfa Romeo Stelvio
Perhaps one of the biggest debuts at the 2016 L.A. auto show, the Alfa Romeo Stelvio is the Italian brand's second new model based on the Giorgio platform and its first crossover. It is powered by the same 280-hp 2.0-liter turbo-four or 505-hp 2.9-liter twin-turbo V-6 found in the Giulia sedan that's paired to an eight-speed automatic. Unlike the Giulia, all Stelvio variants come standard with all-wheel drive.
2017 Mazda CX-5
A successor to a crossover that's won many comparisons, the second-generation Mazda CX-5 arrives at the 2016 L.A. auto show ready to prove that you can have a fun-to-drive crossover. Like its predecessor, the should offer sporty handling and an engaging character usually not found in crossovers. A diesel-powered variant is expected to arrive by the second half of 2017.
2017 Rezvani Beast Alpha
The Rezvani Beast Alpha will be one of a few specialty sports cars to debut at the 2016 Los Angeles Auto Show. Essentially a standard Beast with a removable roof and more comfort-oriented features, the Beast Alpha also comes with the same Honda-sourced 2.4-liter I-4 that's been supercharged to the tune of 500 hp.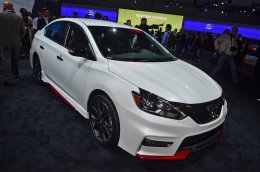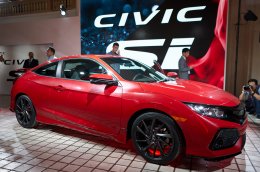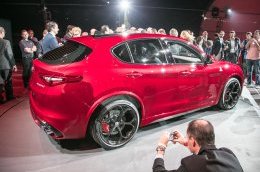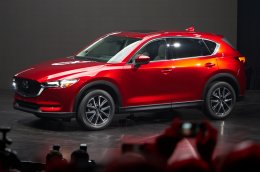 Source: www.motortrend.com