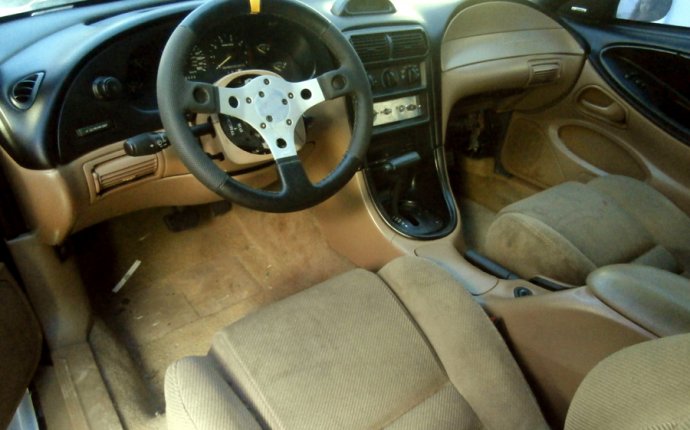 Best Car to Build for Drag Racing
It's easy for a seasoned car guy to give advice on what he or she thinks is best when it comes to modifying your car or truck, but many times that advice is biased based on their own belief of what is best and based on what they read on their forum. What a beginner needs is advice that comes from the basics of automotive performance and what makes or doesn't make power. It's hard not to get tied up in manufacture claims, so we're going to create this guide on what every beginner should know when it comes to modifying their car for the first time, or even picking a platform to modify.
Back in the day, street rods were built based on bigger is better. Today, with technology being at the forefront of automotive performance, bigger isn't necessarily better. Today it's about creating power from a lean and mean engine in addition to a lightweight chassis that both work with well together.
Why it's important to plan your mods
Many of our customers, and myself included, like to buy parts on a feel good basis. We want that intake or want that exhaust because we want the car to sound good, and make more power. But then we find later that we decide to go a different route, and then all of a sudden the exhaust is too small or too big, and the intake won't work any more. At that point we've learned that we wasted money and should have come up with a plan first on what goals we have for the vehicle. Do we want a car for drag racing? AutoX? Road Racing? Street Performance? Every setup would be different here, so planning that out would help you to not only save money, but ensure the parts you purchase work well together and compliment each other.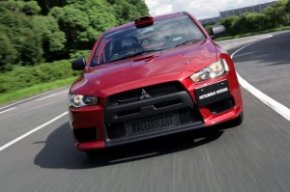 Select your platform
If you don't already have a car or truck to modify, then you need to decide first which platform you are going to go for before you come up with a path. Again, this comes down to deciding what type of racing or performance you want from your car. Many of us already know that we want an import or domestic, and a specific brand. Others are limited by budget or other criteria. For flat out power, nothing beat starting with a platform that is already turbo from the factory, or already has a V8 motor. Some examples of great platforms to start your mods:
Subaru WRX or Subaru WRX STi
Mitsubishi Lancer EVO (all generations)
Mitsubishi Eclipse Turbo (FWD or AWD) and Eagle Talon or Plymouth Laser
Mazdaspeed3
Ford Mustang
Chevy Camaro
Corvette (C5 Z06 is extremely affordable right now)
Dodge Charger or Challenger
Nissan 350Z or Nissan 370Z
Nissan 240SX (great drifting platform)
Honda Civic / Acura Integra (Great platform for anything other than drfiting)
Toyota Supra Turbo (can be had for a good price now)
... and more
The above list is just an example of good platforms on a budget. Sure you can go the more expensive route and go straight for a Nissan GT-R, but the majority of people won't go that route, and so we won't explore that platform in specific. Our goal here is to give you general advice that you can use on any platform.
Drag Racing
So, you decided that drag racing is for you? Welcome to a highly competitive world primarily dominated by high horsepower. The goal of drag racing is to get your car down 1320 feet as quickly as possible. This means your car needs to be as light as possible, launch as hard as possible, and have as much useable power as possible. Typically, drag race setups are not very comfortable on the street. If you have a front wheel drive, you will need a good set of slicks and a limited slip differential. You can't drive around with slicks on the street (typically), so you will need a special setup of wheels and tires for the track. If your car is rear wheel drive, you can get away with using street slicks, but for serious drag racers, this might not work. You'd want to setup your suspension to keep the rear stiffer than the front, so as the weight transfers to the back for launch it helps with traction. Brakes aren't too important except you want to be able to stop at the end of the drag strip.
Road Racing
Unlike with drag racing, road racing not only requires power, but requires all around incredible handling and braking. Where as drag racing requires only 10-13 seconds of racing at a time, road racing could be for 30+ minutes of constant abuse. Cars that are lightweight and handle/brake well could have faster lap times than cars making twice the power, so it's really a game of balance. For competitive use, you'd need to get a set of road racing tires and a set of wheels to go with it, as tires are extremely important. Once the brakes and suspension are ready to go, you'd want power to match. The key here is balance, you don't want a car that has more power than the chassis can handle, more power than the brakes can handle, or more brakes than power. Start road racing with a bone stock car, then add race tires the next time you are out, and then start to modify your car. You'll appreciate your car much more when starting road racing with a stock vehicle.
AutoX
Autocross or AutoX really wears out your tires from parking lot racing. You'd want a car that is nimble, has good torque, and a usable power band as most of the time your speeds will be under 60 mph. This type of racing is usually around 1-2 minutes at a time. Most important here would be your tires and your suspension setup. Tires are an interesting aspect here because with 1-2 minutes of racing they don't really get much of a chance to warm up. So you would need to get tires that are able to handle well on gravel and heat up quickly. A typical road racing or street suspension should be plenty for a fun AutoX day.
Source: www.aptuned.com